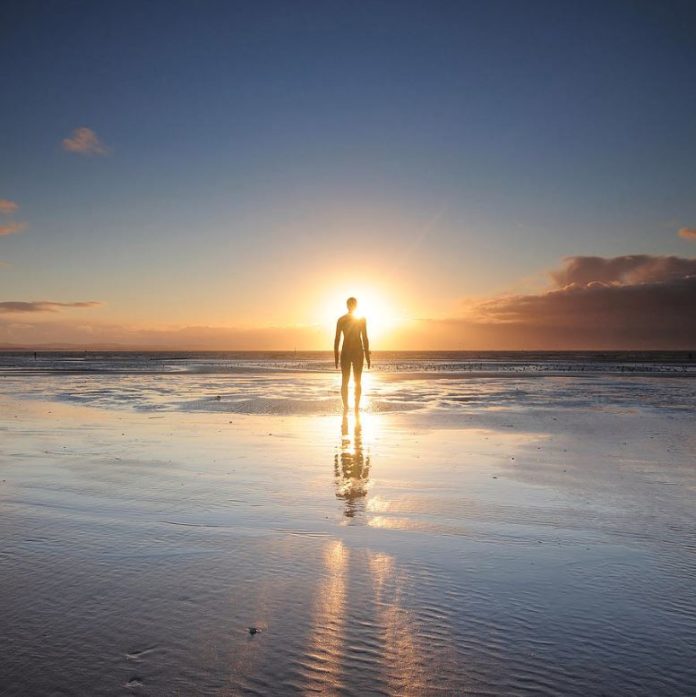 …would be as pure and innocent as the day I was born, for I would be wearing only what I was born with, nothing more.

That's right, no artificial guards or facades that mask my true masculinity. I am one with nature since I am natural and comfortable in my own skin. My authentic genuine self would shine through my outer shell. I am very honored to possess it, and my confidence would exude displaying why I am so dignified in my stride. I would tastefully walk proudly along the immense coastline of Hawaii, perhaps during sunset at dusk.
It would walk proudly as I have nothing to be ashamed of and I would tastefully display my body without a mere sexual thought even slightly crossing my mind. There may be mountains nearby and a waterfall off in the distance. The leaves would be gently rustling and the birds would be chirping a few notes, as I listen to their melody.
Perhaps there would be tropical drinks available for me to quench my thirst. As I draw my walk to a close, there would be lounge chairs for my fatigued body to relax and replenish itself. As I look in the distance I would be elated to observe others who are "open and free" with themselves and wish to partake in the exhilaration & liberation of tasteful nudity. Then to wind down a perfect day, one of the individuals asks me what I am drinking, while I sip my drink and tell them its an extremely exquisite mojito.
As I converse with the 3 people who are now in my midst, I find that I have enough in common with one of them, that it only intrigues me further as I inquire more about them.
As Time moves forward it is with pure bliss that one of them becomes my soul mate.
NOT THE END, but,
a NEW BEGINNING